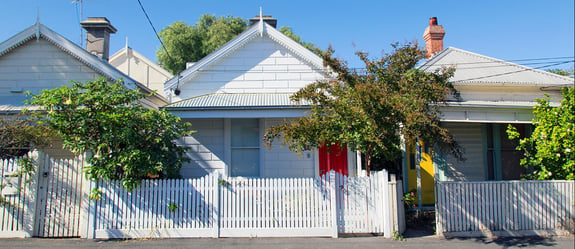 Free Rental Appraisal
Know your property's true value.
We can help you find your property's true value.
Our rental appraisals are completely obligation-free and provide the practical advice you need to help you make the most of your investment.

Get started with your free rental appraisal by filling out the form. We will provide you with your rental appraisal within 24 business hours.
best returns, quality service & trusted renters
Let our team of experts do the heavy lifting for you to maximise your property's earning potential, so you can spend more time enjoying the good stuff.
Trusted, Professional Advice

Our team of property management experts are here for you with quality advice you can trust.

Get help from a dedicated relationships manager

This is personal (and important), which is why you'll know who is accountable for your property's performance.

Exclusive Market Insights

Our

team of data scientists monitors the market all day, every day, analysing trends and vacancy rates to ensure you achieve the best rental results.

Boost your Rental Income

With

inspections conducted 7 days of the week and after-hours, we have been ranked #1 in speed of letting

(

Source:

Propic

).
Don't take our word for it, hear from our 600+ satisfied clients...
⭐⭐⭐⭐⭐
"Jane Chen is super helpful. Her service is far beyond my expectation. Jane works in line with other related parties very closely and always keep me updated."
⭐⭐⭐⭐⭐
"Jane Chen is fantastic! Her communication has been outstanding in all dealings and she is very prompt at contacting the landlord quickly to attend to any issues promptly. I wish all property managers were as good as her!"
⭐⭐⭐⭐⭐
"Friendly, knowledgeable and professional service - they were able to rent out my property for a good price in a very short amount of time! The communication has been great, as well."
⭐⭐⭐⭐⭐
"Nicola and her team were great to work with and were able to find a suitable tenant in only a few weeks. Nicola was very responsive and readily available to chat through any changes to the listing, questions etc. We are really happy we chose Longview!"
⭐⭐⭐⭐⭐
"Longview is focused on managing your property and they do it well. After many years with other real estate businesses, we shifted to Longview for our property management and are very happy."
Are you maximising your rental income?
Have you reviewed the rent on your property in the last year?

Have you recently reviewed the performance of your property investment?

Are you maximising your tax deductions?

Has a routine inspection been completed in the last 6 months?

Are your Renters on a fixed-term lease?

Have you organised electrical, gas, and smoke alarm compliance checks?

Has a comprehensive condition report been completed for your property?

Is your rental property adequately insured?

Don't worry if you answered "No" or are not sure about any of the above aspects, we will guide you every step of the way.
Free Rental Appraisals
Know your property's true value with our rental appraisal which is full of the practical advice you need to start making a healthy profit on your investment property.

It's easy and free to switch.
Too many headaches with your current Property Manager?
You can switch now
Switching is Free
We manage the whole transfer
Our Property Management services
We provide full-service, comprehensive property management solutions delivered by industry experts.
TOUCH
Leasing
We take the stress out of finding quality renters who will treat your property right. A dedicated leasing manager will take care of everything for you (while keeping you updated).
TOUCH
Property Management
Property Management is at the core of our business. Our team takes care of all the little (and big) things that can happen when managing a property, focusing on quality service and communication.
TOUCH
Renovation & development
When we assess your property, we may advise you that you could achieve a much better result if carefully targeted repairs, maintenance or interior decoration are carried out.