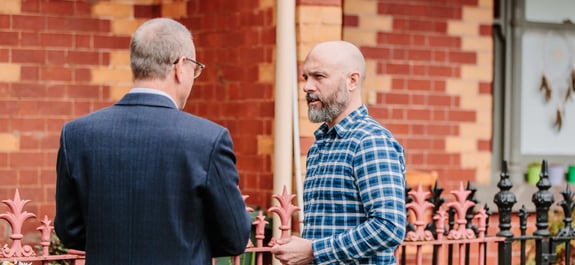 Property Investors
Property Advice For Investors
Whether you're a seasoned investor or investing for the first time, securing the right property is vital for its long-term success and your financial future. We offer an end-to-end property service from sourcing, negotiating, securing, property management and ongoing assistance. A sound investment property not only needs to meet your objectives but also that of future buyers and prospective tenants.
We have the knowledge and experience to secure the best possible property on the most favourable terms, saving you time and money. The long-term success of your property portfolio is our focus.
TOUCH
Eliminate Common Mistakes
Too many people buy property without proper due diligence; we offer insight and integrity for your purchasing decisions.
TOUCH
Superior Returns
Our expertise allows us and selects the properties with the highest potential to deliver superior returns.
TOUCH
Independent Advice
We are professional, independent and approachable, offering informed property advice.
TOUCH
Buy Now, Pay Our Fees Later
Instead of paying the total advisory fee upfront, you may pay a modest retainer at the start and have us deduct the remainder later, interest-free.
TOUCH
Access Off-Market Properties
We use our unparalleled data analytics capability and strong relationships to find the finest on- and off-market properties.
TOUCH
Remove Stress
Remove unwanted emotions and stress by entrusting us to create a seamless buying process and do all the hard work for you.
TOUCH
Save Time
Buying a home takes time; don't spend your nights and weekends searching for property; let us do it for you
TOUCH
Save Money
We save you money by negotiating the best terms possible and ensure the market works in your favour.
TOUCH
Local Experience
Work with local agents to find the best off-market and on-market properties who know the Melbourne's property market.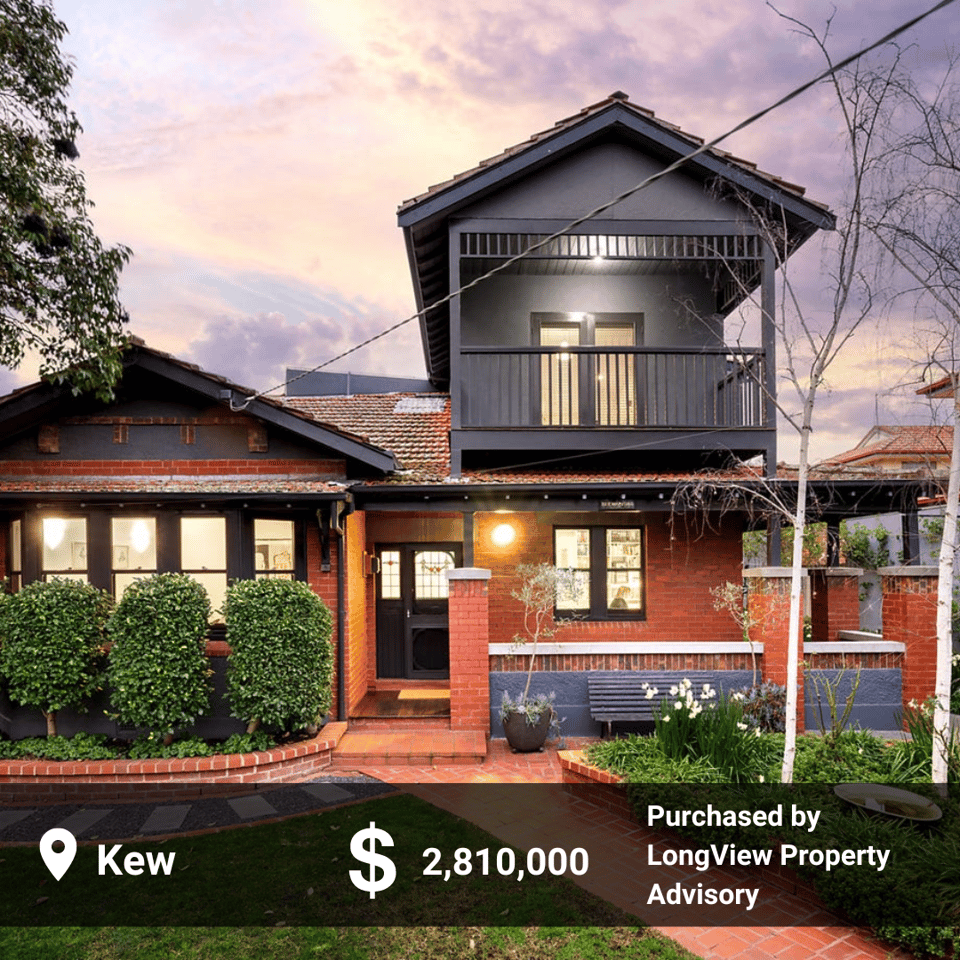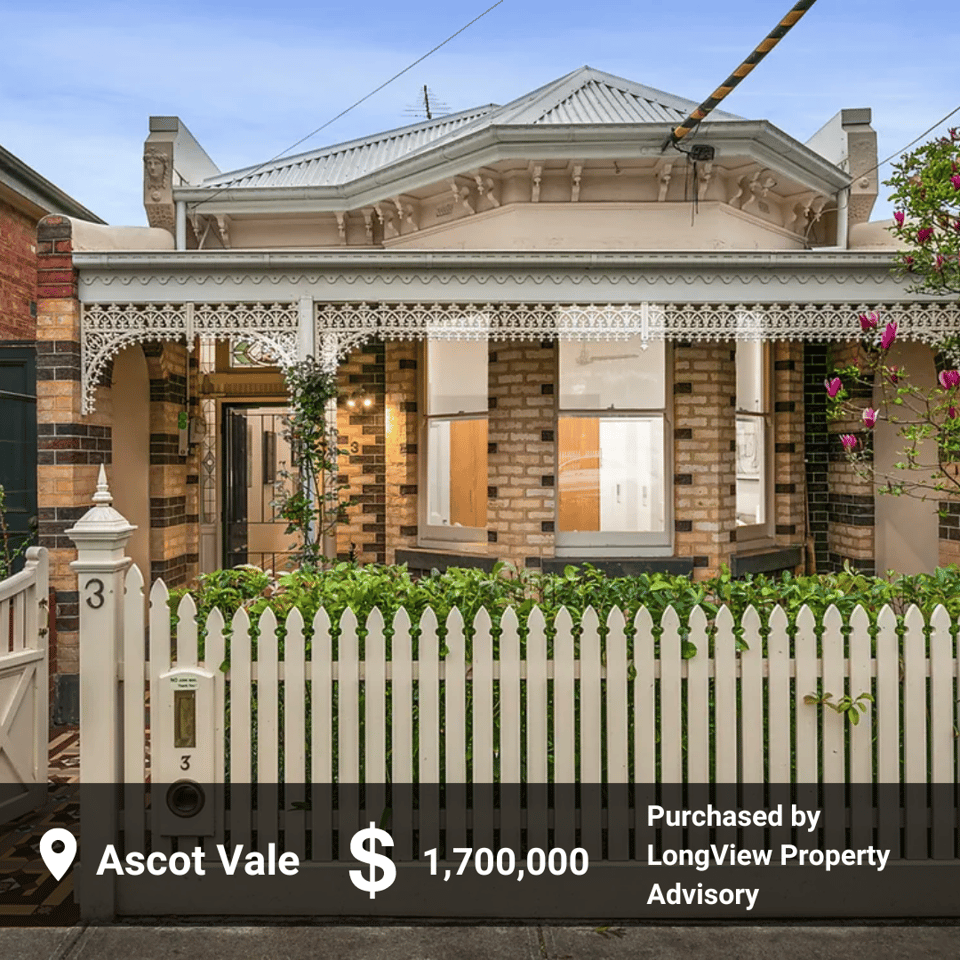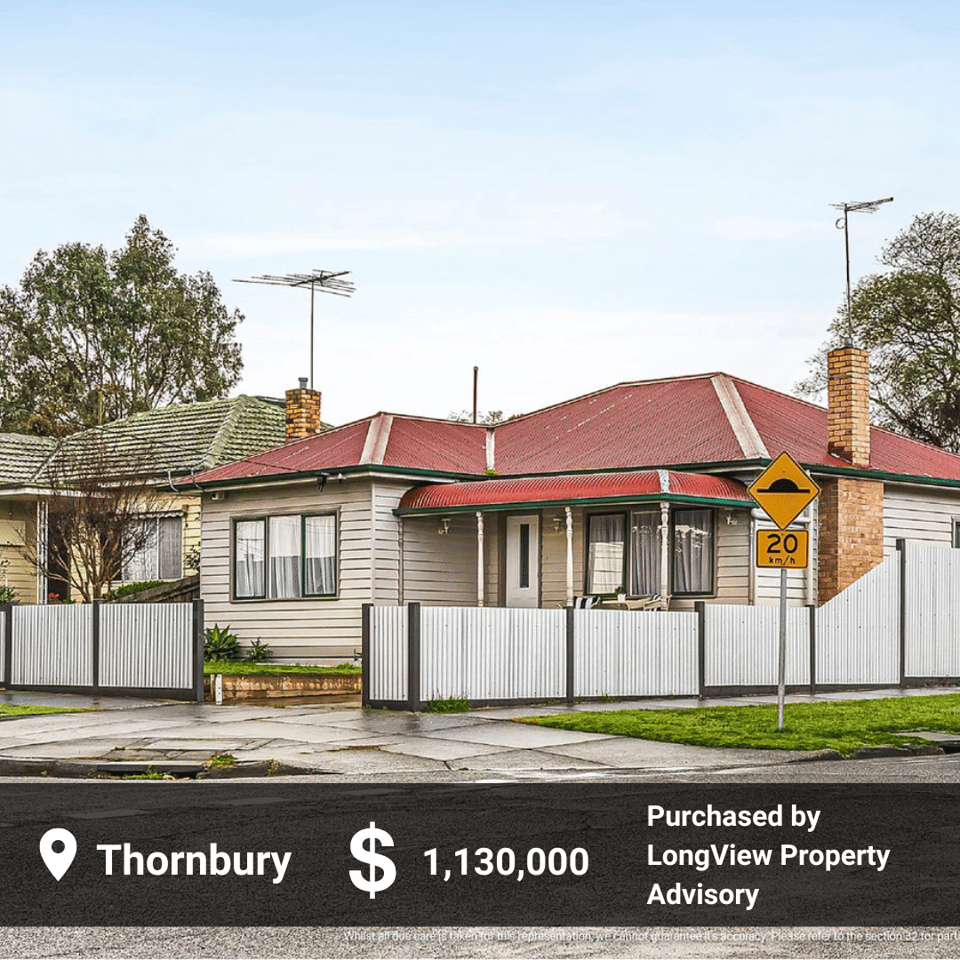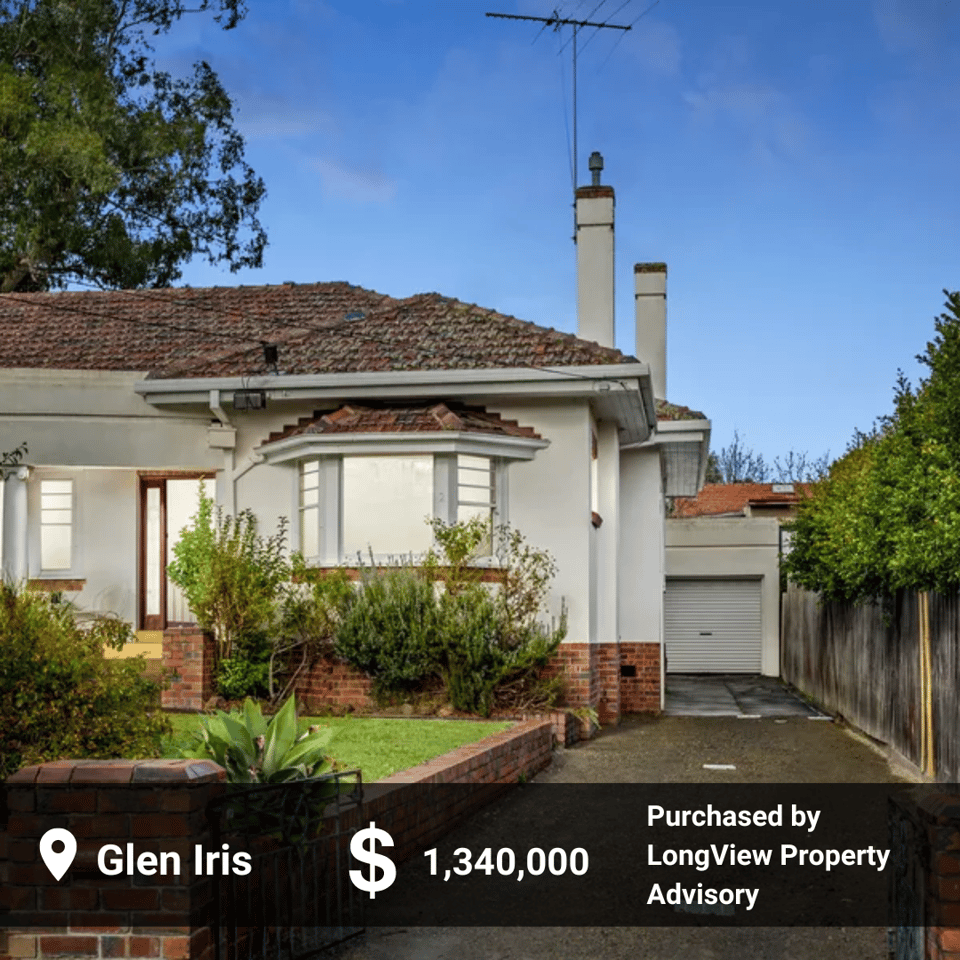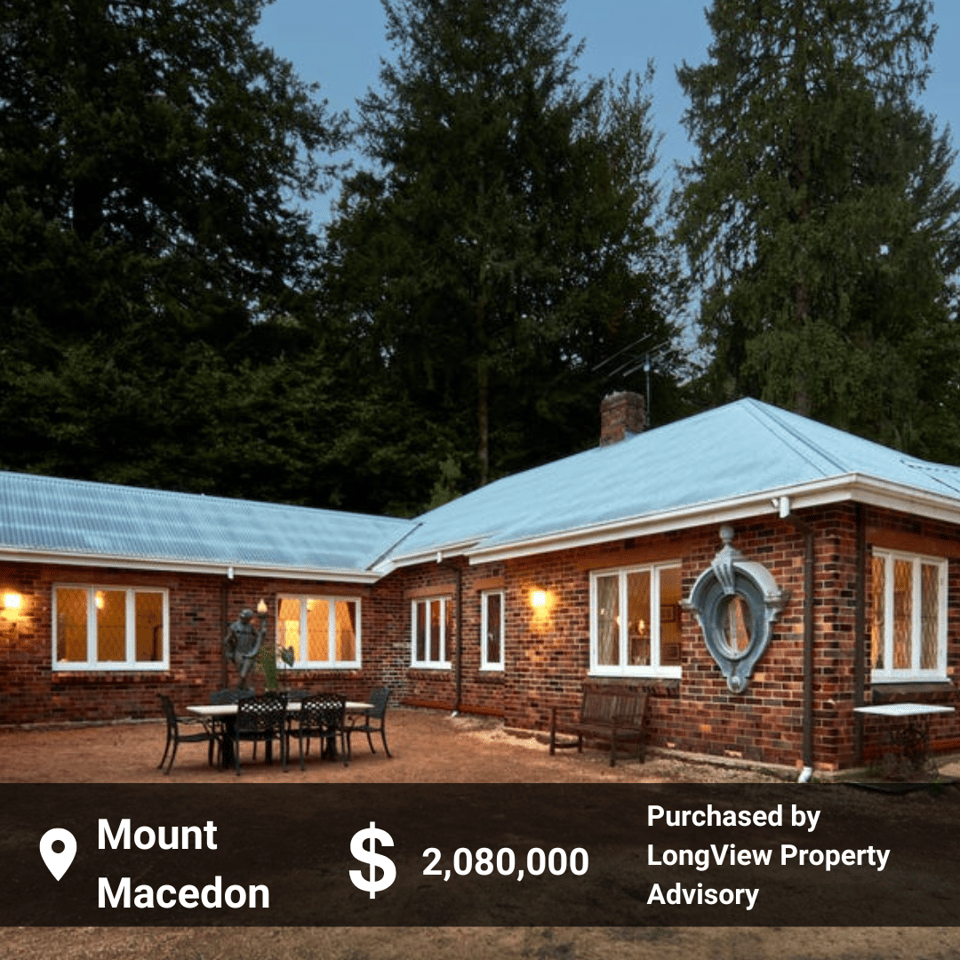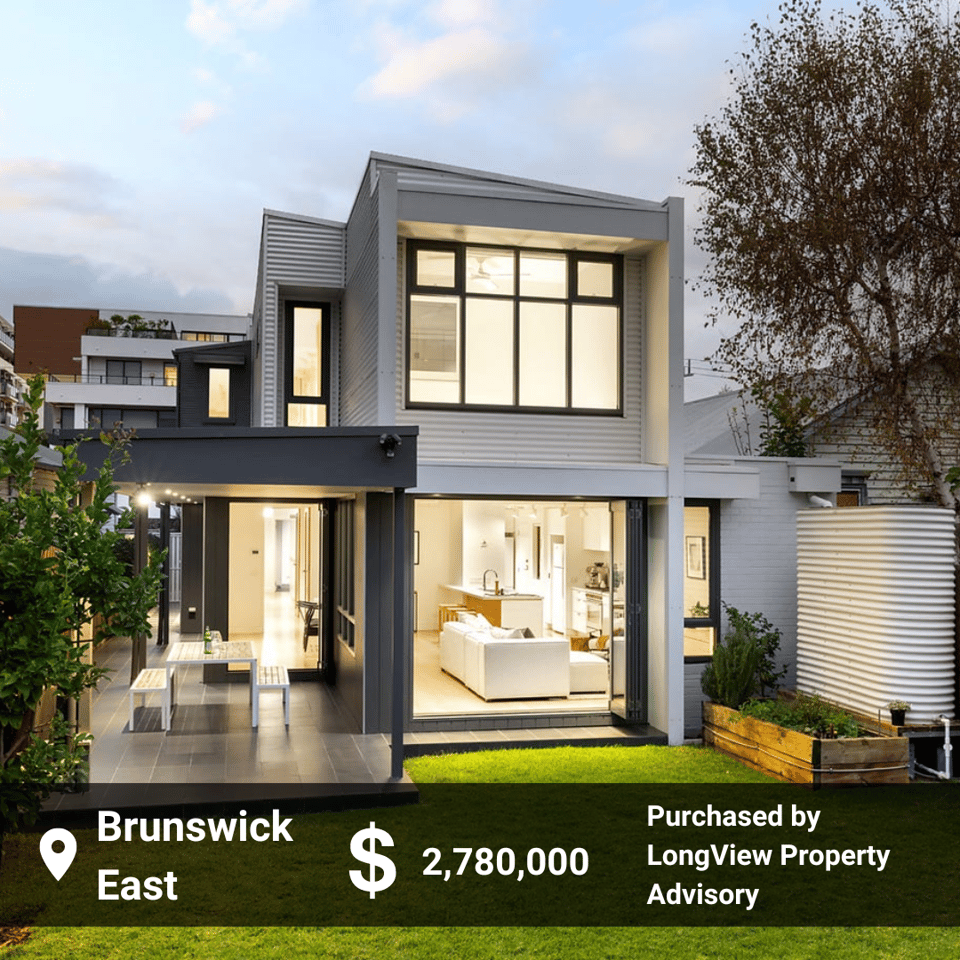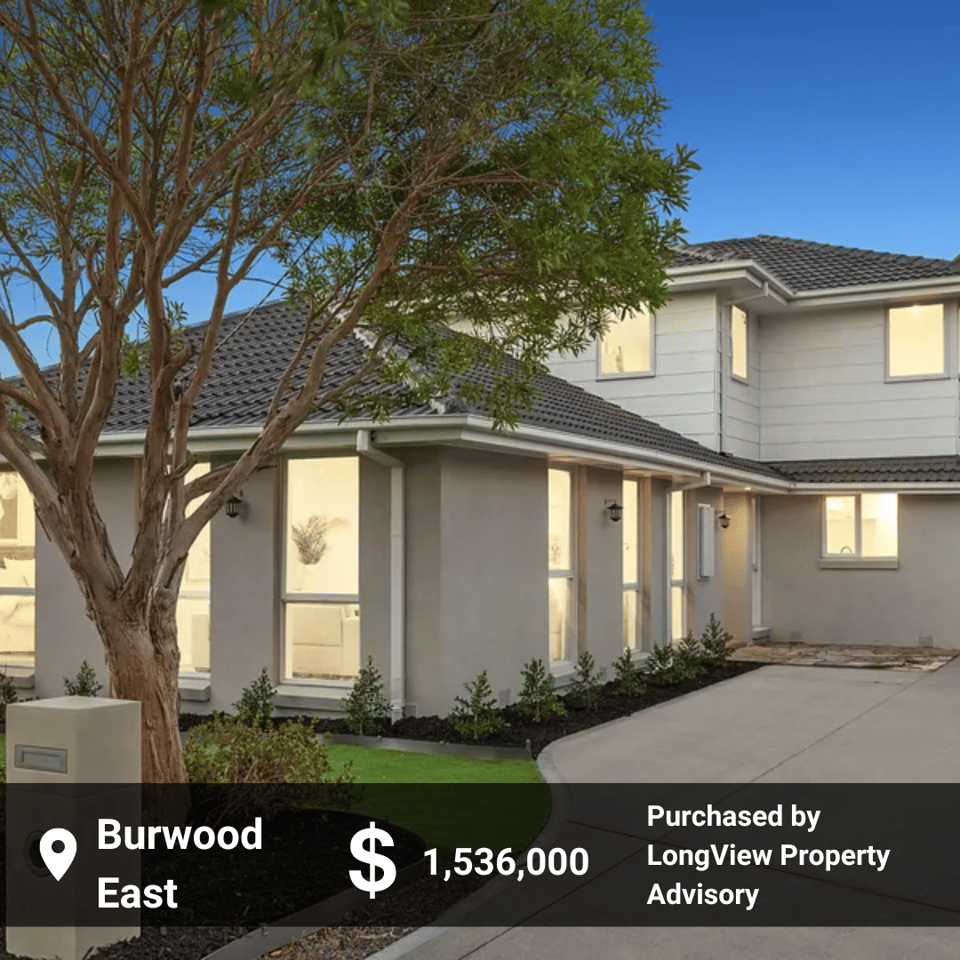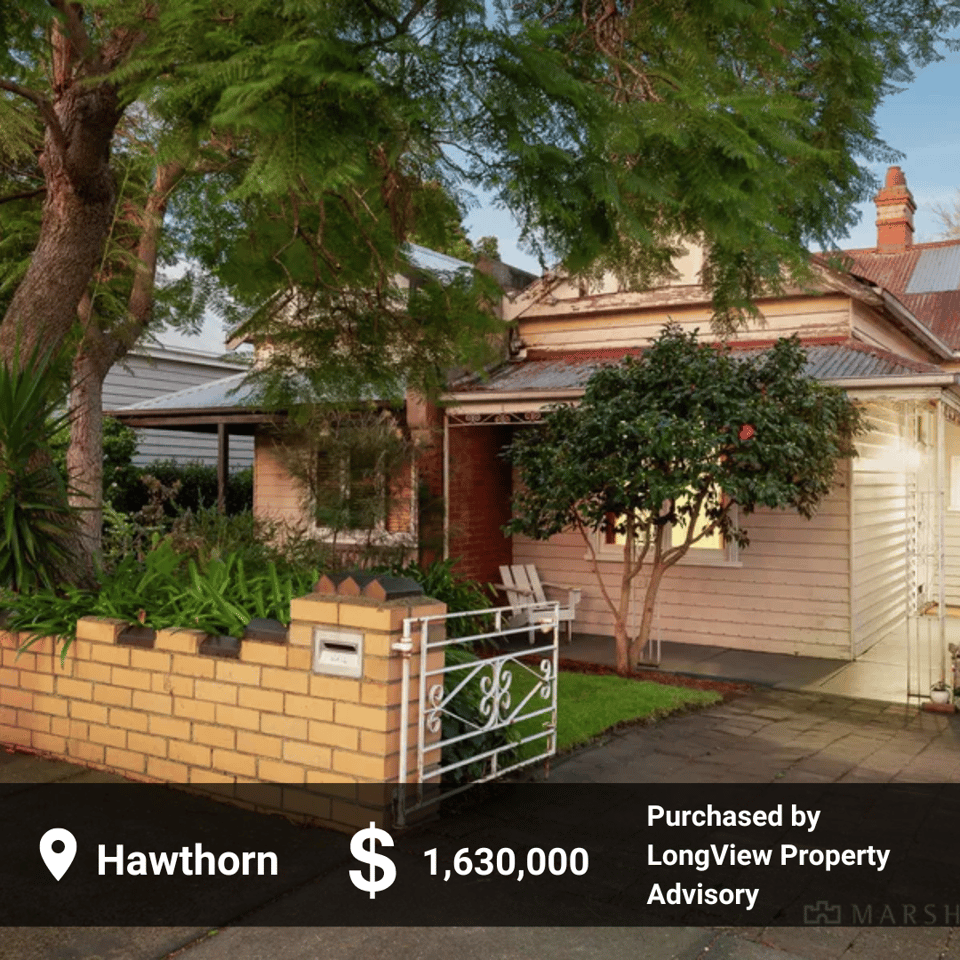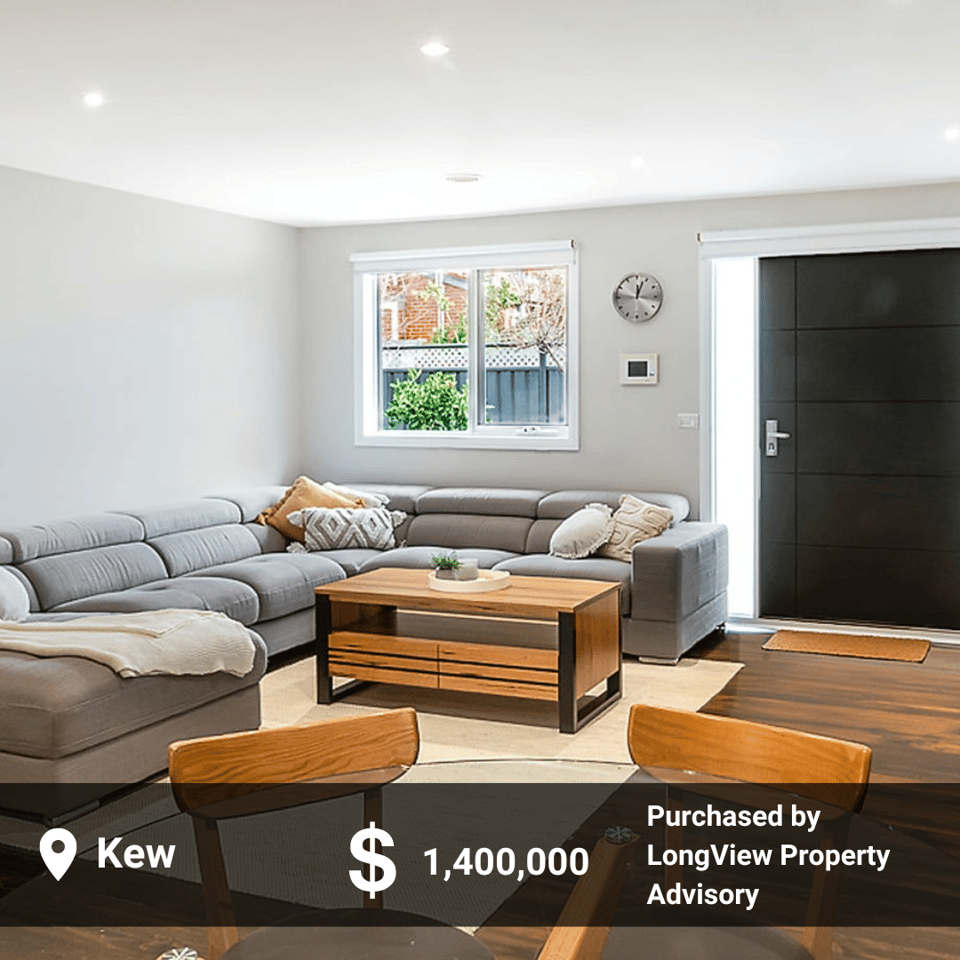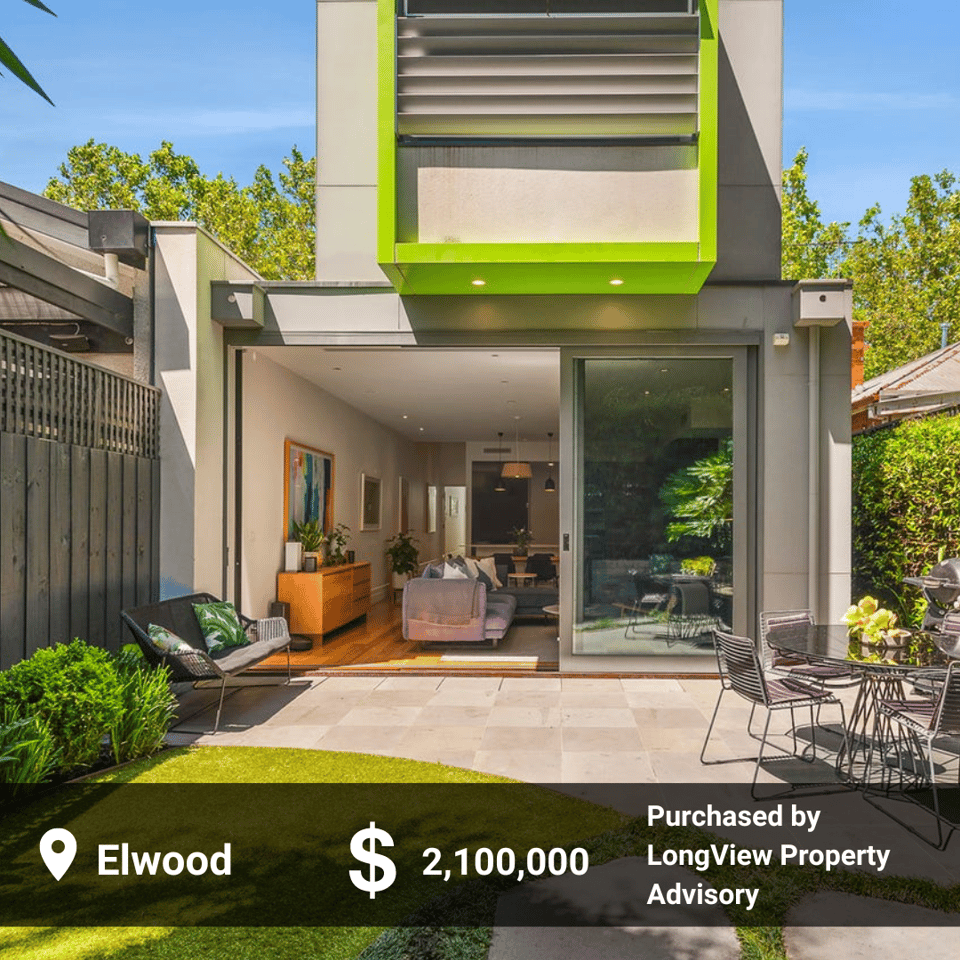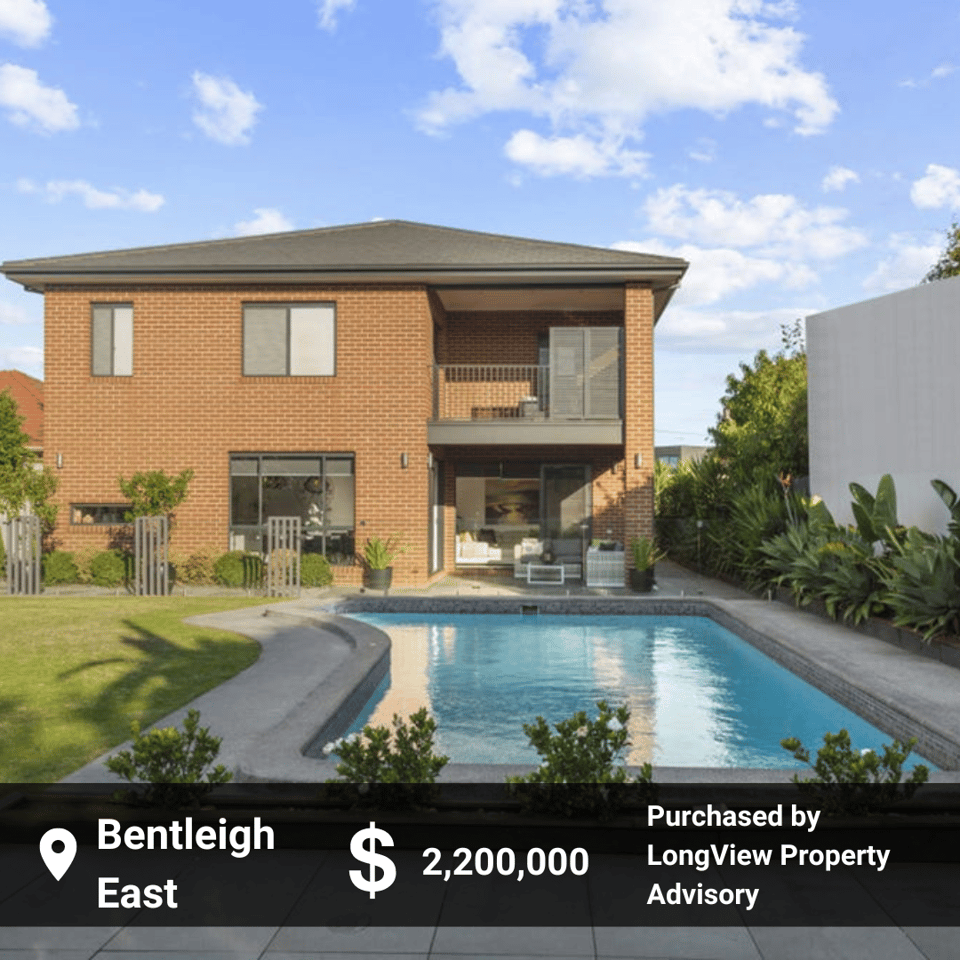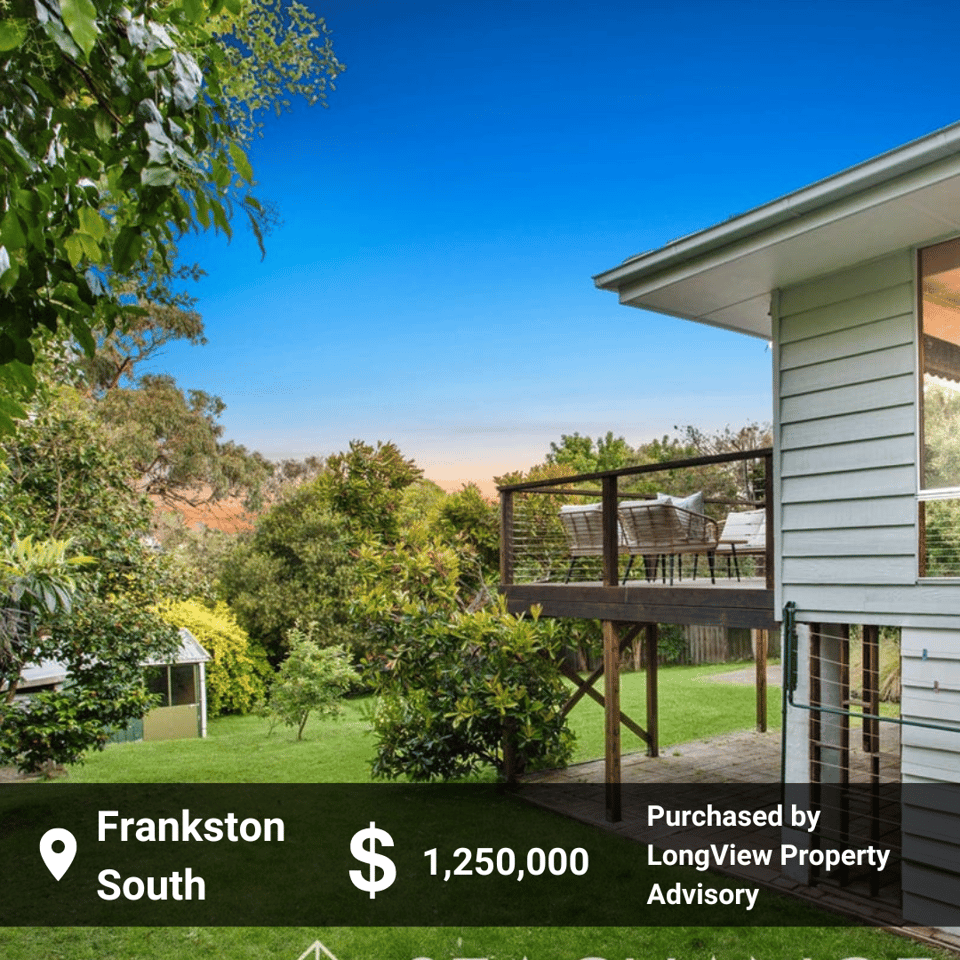 "I felt very safe with LongView by my side"
"Many thanks to you both for your assistance in the successful purchase of my new home! It was a pleasure to deal with you both, always professional, attentive and reliable. I would have no hesitation in recommending your company to friends and relatives."
"Well, what more can I say than many, many thanks for all your help, professionalism and advice on the purchase of Silver Street as well as the sale of Turnbull Avenue. With your friendly, easy manner you have definitely made this process less stressful and easy for us. Plus I have learned a huge amount from you about the buying and selling of houses"
"LongView far and way exceeded all our expectations. Their dedication, professionalism and approach to the job at hand were outstanding. It was a pure breath of fresh air to deal with an organisation that delivers first class customer service."
"I have no doubt that your auction day strategy worked in my favour – it was certainly fun to watch! Your service was invaluable – thanks for being on my side!"
"Your professionalism, knowledge, guidance, advice and support from looking at properties, to shortlisting, making offers and pre-settlement inspections was invaluable and your customer focus was exceptional, you kept me up to date along with way and I valued your friendly and professional approach. Overall I think you saw my project of finding a property, as your project too, I knew you wanted the outcome to come out as well as I did and I always felt like I was in good hands. I look forward to working with you again in the future"
"I was deeply impressed by your professional approach to the purchase and as you know delighted by the price that you eventually negotiated at the auction which was, as you are aware, $40,000 less than the maximum we were prepared to pay for the property"
We are with you every step of the investment journey
Helping Clarify & Prioritise Your Objectives

We all have a dream list of what we want, but how do we trade off different parts against each other?

Coaching on Property Investment Fundamentals

How to measure and trade-off capital growth and rental yield? How to measure scarcity value and impact on long-term returns & Impact of development potential or lack thereof?

Review Existing Holdings

How does what you currently own impact how to consider the next purchase?

Review Financial Position & Options

What is your buying capacity/budget? What are the tax impacts? What capacity and appetite for debt do you have?

Create a Buying Brief

Once we have a full picture, we can create a "buying brief" of what your new property should look like.

Scan the Market & Off-Market Opportunities

About half of our purchases are bought off market using our professional relationships with local agents.

Shortlist & Recommendations

We take you to visit the few properties that are right at the top of the list to consider which, if any, you want to buy.

Negotiate on Price & Terms

Negotiations require deep experience to spot the usual signals of vendors and selling agents.

Rent It Out

Our Property Management team, which has been rated #1 in Melbourne for speed of letting, can help you find trustworthy tenants faster and minimise vacancy periods to protect your cashflow.
Make the most of your investment property.
Our Property Management Service
We support our hard-working team with regular training programs, the most recent market information, and state-of-the-art technology to provide you with service beyond expectation.
The ultimate peace-of-mind
Guaranteed Rent
This is the ultimate peace-of-mind service and one which no real estate agency in Melbourne will offer you. If you want certainty that your rent will be there on the same day, every month, no matter what—whether the property is let or vacant, whether the renter pays the rent on time or not- we provide a Guaranteed Rent service to you.
Download our Free Property Purchase Checklist
Download your Property Purchase Checklist with almost 100 items you should consider when buying your home.